A while ago we fixed up a meeting with hackerspace bremen to work on our CanSat there and to get help if needed. Yesterday on the 2nd of Feb 2018 we visited the place for the first time and met the Hackers. It was quite amusing to look around and explore the place that was full with projects (specifically arduino ones) and variety of other equipment.
At the meeting some of us worked on the Logo of our team and finished it while others worked on the primary mission (connection of the BMP280 sensor to the rpi zero w as well as programming).
We are content with what we accomplished at the meeting, even though we have some programming issues now to deal with in order to get the desired results but we are not complaining.
We would like to warmly thank Mr.Thomas Helmke, who actually helped us on many levels, for he gave us this opportunity and offered help whenever it was needed.
Our Team has become bigger over the past few days, 3 new members have joined us and we welcome them heartly. We are looking forward to the future cooperation between us which is unfortunately not going to affectively begin till about 3-Weeks time due to our exams at school.
Wish us luck!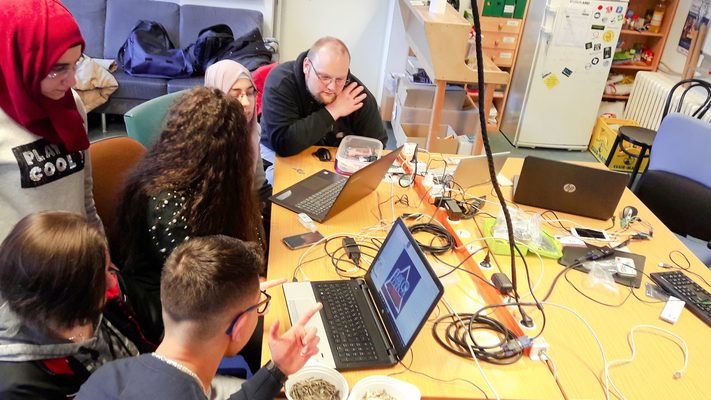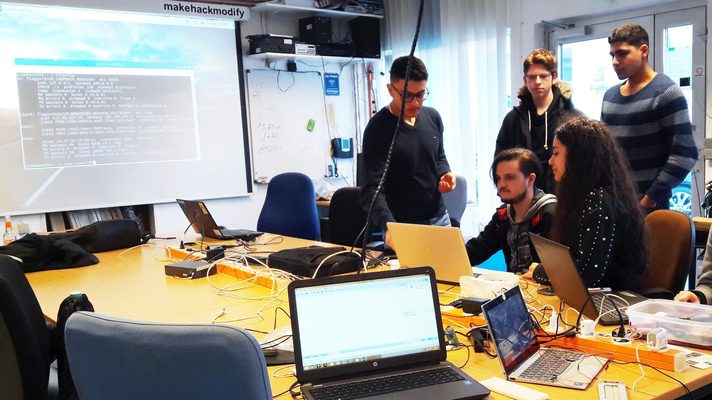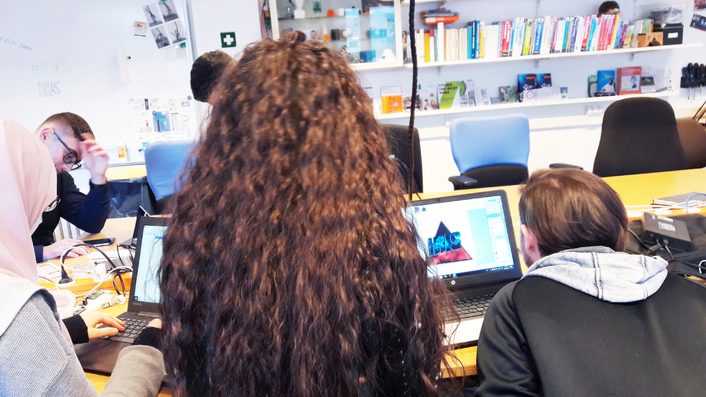 Written by Salma Alkhatab.