The second meeting of our team was held on the 9th of Feb 2018.
At the meeting we were able to get to know our supervising teacher Mr.Fohgrub a little bit and to take some primary photos of our team that may be published in the near future.
We also worked on the soldering of the electronic materials that we till now have possession of, such as Raspberry Pi Zero W. This low cost, small sized computer is basically going to be the brain of our satellite, from which everything is to be controlled.
However, the soldering was not as easy as expected, for only two of us have some basic knowledge with soldering such tiny parts and therefore the other three members had to learn and practice before starting with the real job.
After soldering our needed materials for the primary mission we wanted to start directly and as soon as possible with programming, but then we realized that we still, and exceedingly, need some fundamental parts to get going.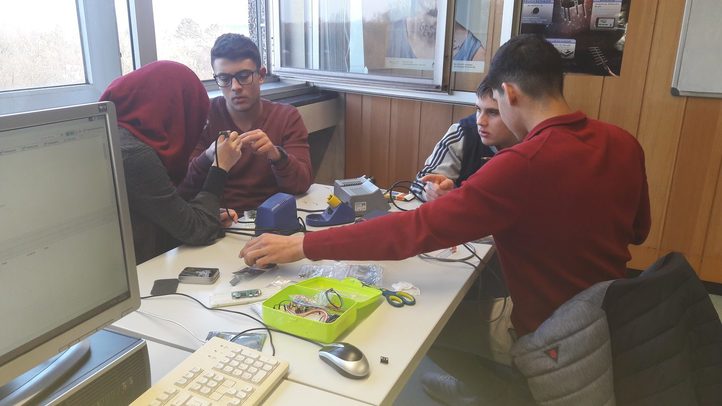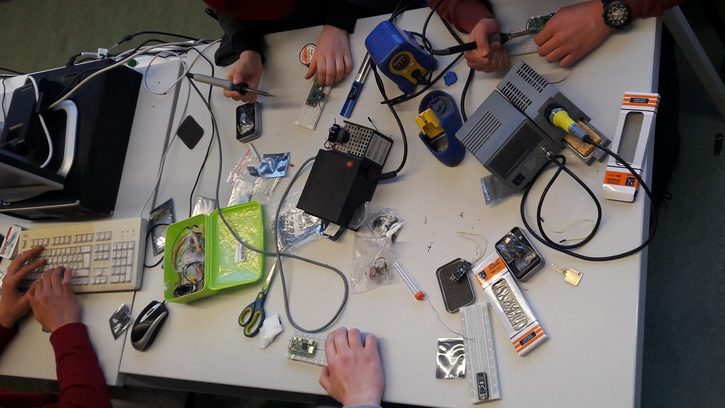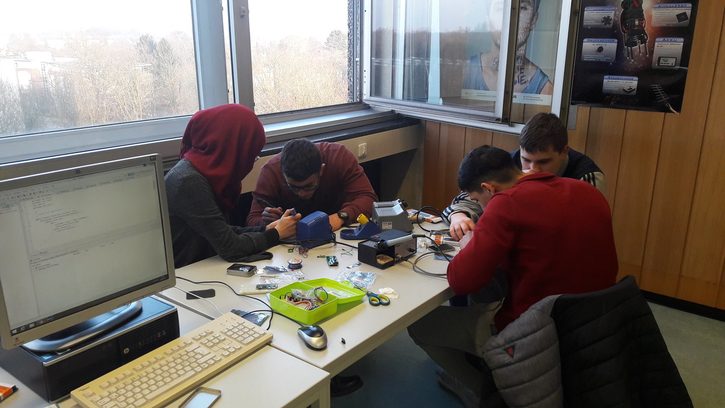 translated by Youssef Machmouchi